Look Better,
Feel Better, Live Better!
Jouvence Aesthetics and Wellness makes it possible!
Jouvence Aesthetics and Wellness helps you be your best self. Whether it's aesthetic services or wellness services, looking better, feeling better or functioning better, Jouvence is here for you.
Feel good walking in a room, take on the world, and we'll make sure nothing will stop you. We are a trusted clinic when it comes to Fat Transfer, Liposuction, and more.
Have a stubborn body part not responding to diet and exercise? Is a double chin bothering you? Jouvence has the solutions for you.
Suffering from knee, hip, shoulder or any other joint pain? Is urinary incontinence making you miss out on going places or erectile dysfunction keeping you from dating?
Our professional surgeon safely performs the procedure and allows you to live a life unencumbered.
We are licensed and certified. Our goal is to make you look and feel better, be beautiful and healthy in the safety of a modern clinic. Unlike offices in which an assistant completes a training one day and preforms the procedure the next day, at Jouvence you are cared for by a certified and experienced surgeon who cares for your health and well-being as well.
Meet our Surgeon – set up an easy, private, online consultation.
Payment plans available. 
Hablamos español.
Nous parlons francais.
Real People - Real Results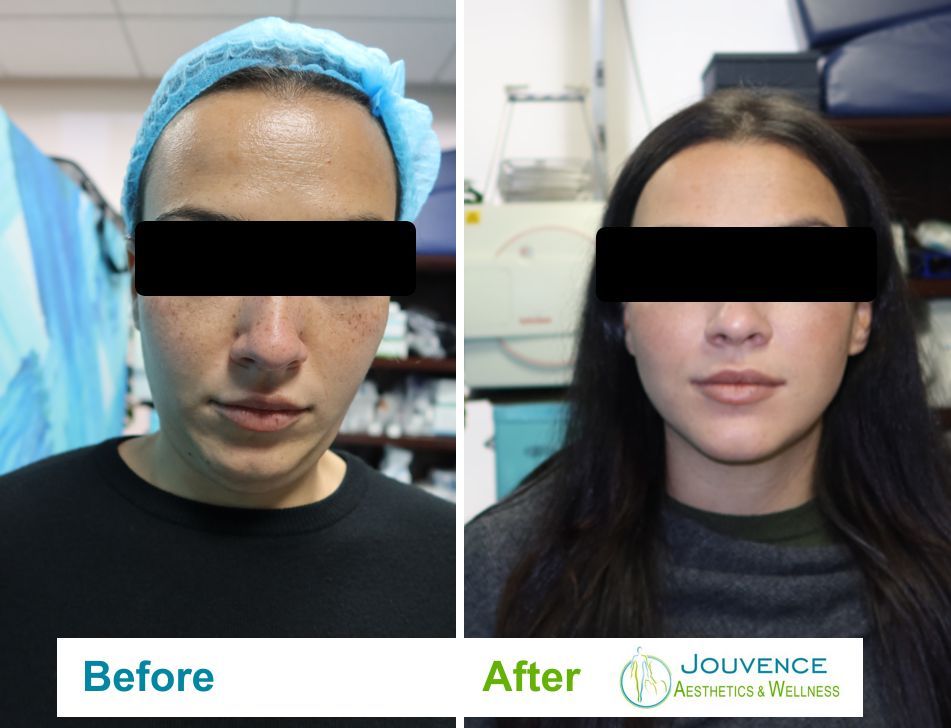 This patient received chin liposuction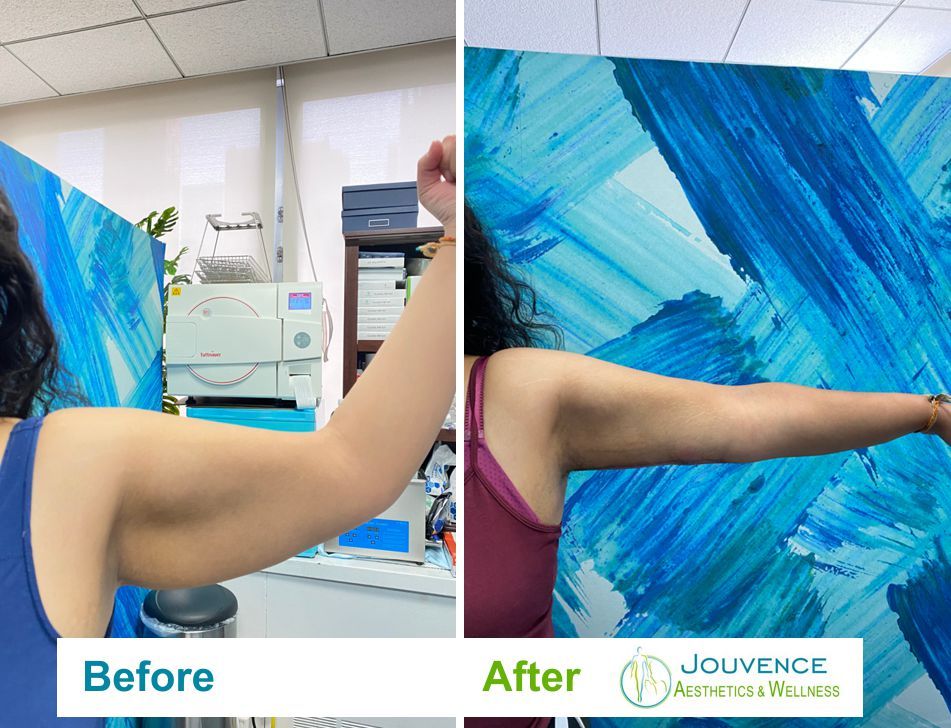 This patient received a liposuction procedure on her arms.
Botox
Filler
Hair Reduction
Hair Restoration
Hyperhydrosis (Excessive Sweating)
Laser Vein Removal
Liposuction
P-Shot
Scar Remodeling
Skin Firming
Skin Resurfacing
Skin Tightening
Spider Vein Treatment
Face Lift